The HBA's tag line, "Building Better Communities Together," has taken on new meaning in recent years. In addition to our organization's important work in partnering with municipalities, agencies and each other to make the building industry better, the Community Service Committee has invested itself in making life a bit better for those less fortunate than our members.   Since the Community Service Committee was taken under the wing of the SMC, that group has grown both in the number of members active in its programs and the causes that it serves.
Salvation Army Meal Delivery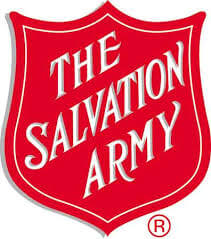 HBA members have been donating meals to the Salvation Army food kitchen twice a month in order to help those in need in our local community. Originally spearheaded by Todd Pohlig of Pohlig Builders, a variety of HBA Members have also chipped in to help the cause. Special thanks to members from Land Services, Lighting by Design, Main Line Pro Painting, Rhoads Creative, Cosentino, O'Kane Construction, Nave Newell, Stone Glidden, and Gerhard's Appliances.
Book Drive & Pop-Up Lending Libraries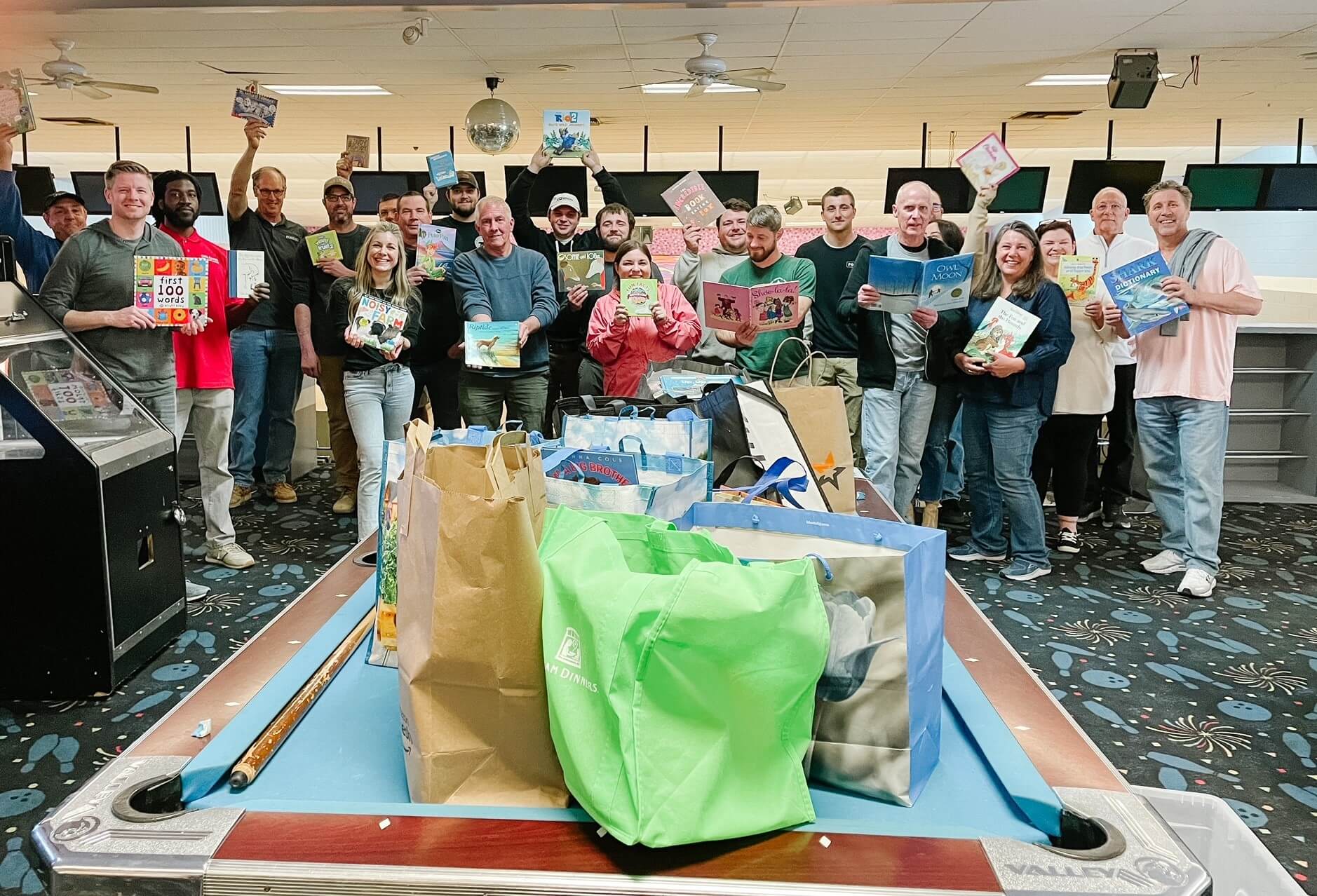 HBA members have been collecting books to fill our pop-up lending libraries. Special thanks to all those who donated including Nave Newell, Megill Homes, and Pohlig Builders (pictured left). Various Pop-up Lending Libraries (PULL Stations) were built and installed by HBA members in various locations around Coatesville in conjunction with the organization AHAAH.
Community Volunteers in Medicine

The HBA is partnering with the Community Volunteers in Medicine (CVIM) to collect over the counter medicines and dental supplies to help those in need in our local community. CVIM provides free coordinated healthcare to low-income individuals and families who have no other place to turn for care in Chester County.

The HBA is conducting an open blood drive at the American Red Cross (located in the Gay St. Plaza in West Chester). There is free off street parking and plenty of time slots to choose from online. Put HBA next to your name when making an appointment. It's just that easy!
Covenant House Pennsylvania: Sleep Out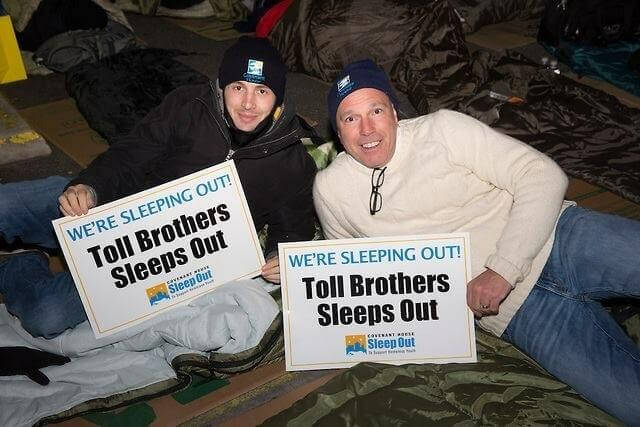 The annual Covenant House "Sleep Out" fundraiser helps a Germantown shelter feed, clothe, and aid 500 kids a year. The Covenant House Pennsylvania counts about 4,000 high school students having experienced some degree of homelessness.  Congratulations to team Berkshire Hathaway for raising $15,000 for this worthwhile event. Also to Toll Brothers for their participation. Overall the event raised over $275,000! Read more about the event on CBS News Philly.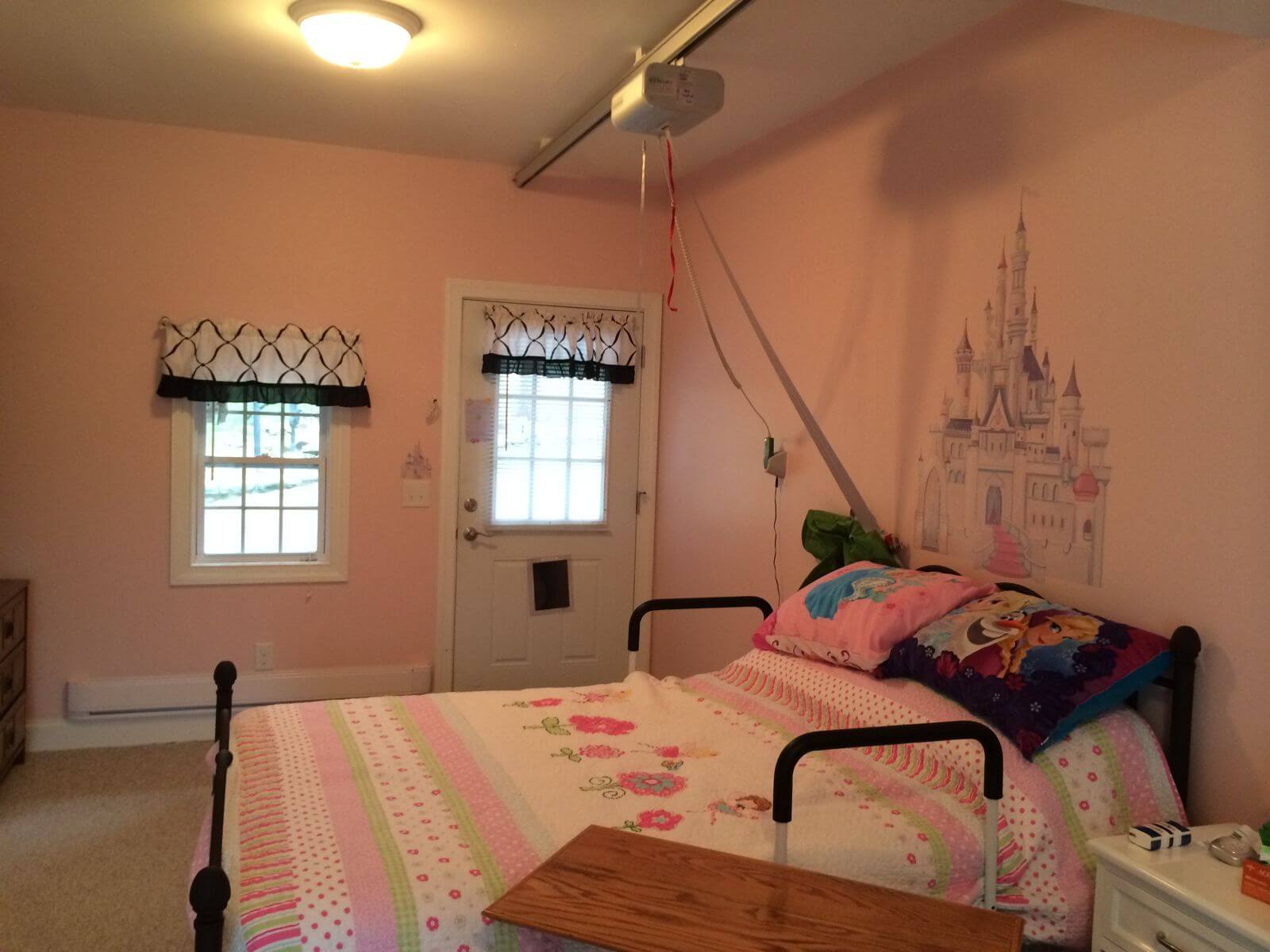 HBA members made donations of money, time, materials, and talent, to make ADA-compliant rennovations to the home of a local boy who suffered a recent tragic spinal cord injury. Read more about the project.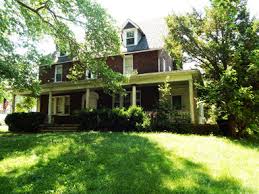 HBA members support the Home of the Sparrow organization that provides housing and support services to homeless and low-income women to help them become self-sufficient. Projects include the Catherine Twomey House, a rennovation of a home in Coatesville for women who are most vulnerable, providing them with safe, independent, secure housing within the community. HBA Members provided generous amounts of time and materials donations to help make this project a success. Read more.
The Salvation Army Coat Drive is held in each fall with drop off sites being set up at builder's model homes and associate's locations.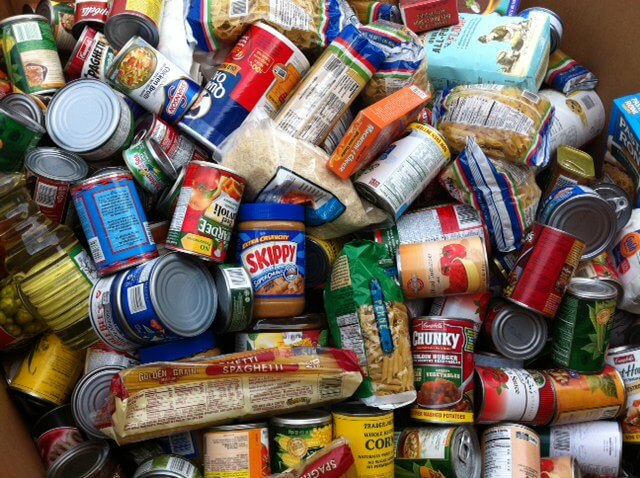 The Annual Salvation Army Food Drive is held each November. Thanks to our members who collect non-perishable food at their companies and drop off donations at the November Wine and Beer Tasting, General Membership Meeting.
Holiday Party Toys Collection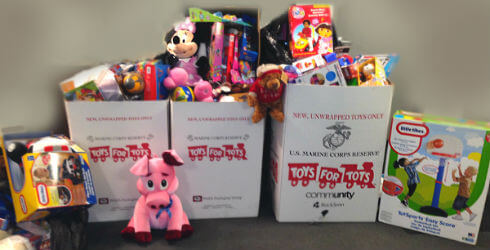 Toys are collected each year at our Annual Holiday Party in December for distribution by Toys For Tots!